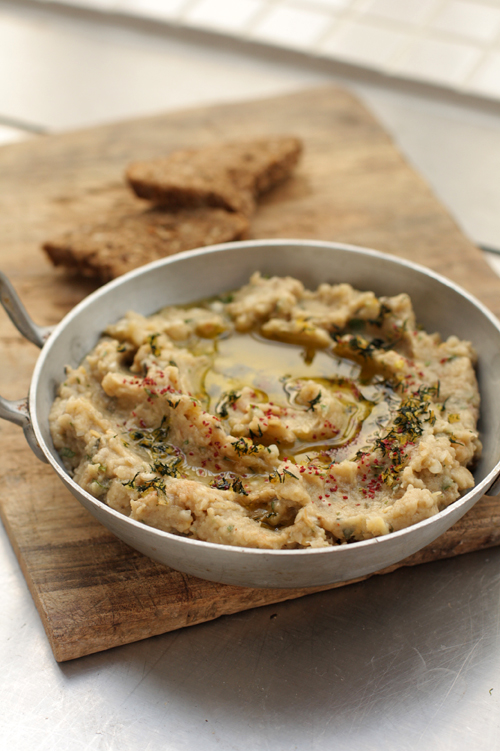 Babaganoush is a healthy, delicious spread that is easily prepared at home. It consists of three primary ingredients: eggplant, sesame tahini and lemon juice.
The dish itself is rich in a multitude of vitamins, including vitamin C, vitamin A, and B vitamins. This cholesterol-free, protein-rich dish is a staple in many Middle Eastern countries and is sure to be a favorite in your home.
For more explcit information from health professionals, we invite you to check out one of our medical weight loss centers! Follow our blog to stay up to date with more healthy low carb recipes.
If you have your own Babaganoush recipes you'd like to share, go ahead and post them to our Facebook and Google+ pages!
1 large eggplant (about 1 pound)
1 glove garlic, minced
1/4 teaspoon salt
1/4 cup finely chopped fresh flat-leaf parsley, plus more for garnish
2 tablespoons tahini
2 tablespoons lemon juice
Preheat oven to 450 degrees F.
Prick eggplant with a fork and place on a cookie sheet lined with foil. Bake the eggplant until it is soft inside, about 20 minutes. Alternatively, grill the eggplant over a gas grill, rotating it around until the skin is completely charred, about 10 minutes. Let the eggplant cool. Cut the eggplant in half lengthwise, drain off the liquid, and scoop the pulp into a food processor. Process the eggplant until smooth and transfer to a medium bowl.
On a cutting board, work garlic and 1/4 teaspoon salt together with the flat side of a knife, until it forms a paste. Add the garlic-salt mixture to the eggplant. Stir in the parsley, tahini, and lemon juice. Season with more salt, to taste. Garnish with additional parsley.
Nutritional Information: (For each Babaganoush)
9 gm carbohydrates
4 gm Fiber
3 gm protein
4 gm Total Fat
76 calories
Join us on Facebook! We will periodically announce discounts and savings opportunities to our Facebook Fans. Login and join today.
Image courtesy davidlebovitz.com